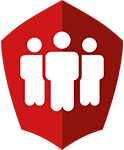 Effective Manual Operations
WP6 investigates the efficiency of fire managing operations in all stages of a ro-ro space fire through the design and evaluation of equipment, training and guidelines.
WP06
Effective Manual Operations
When a fire ignites and spread throughout a ro-ro space, time is key. As seafarer, you must have the right procedures in place, know your responsibilities and placed the right equipment at hand. Fires on board are rare to occur, but still, this is a reality that crewmembers might face with. The procedures for how to handle such a situation are not optimal today and the regulations must be updated. This work is the focus of WP06 in the LASH FIRE project.
The WP06 team have the following objectives on the agenda:
In this Work package more effective fire managing operations through the design and evaluation of new operations, equipment, training, and decision-making guidelines will be developed in four actions with the following goals:
Action 6-A: Development of a methodology that allows the manual screening of cargo and the implementation of effective fire patrol procedures and routines.
Action 6-B: Setting a standard for quick manual fire confirmation, localization, and assessment.
Action 6-C:Development and validation of smart technical solutions and tactics as well as the evaluation of new equipment for quick first response and effective fighting of fires in their initial stage.
Action 6-D:Development of guidelines and a training module for firefighting of alternative fuel vehicles in ro-ro spaces, based on evaluation and full-scale demonstration of new equipment.
Situation today
Working on a ro-pax vessel is hard. The crew is given limited rest as the ship stops in several ports to load and unload cargo. On many ships, the workforce has been reduced, which has led to additional procedures and paperwork for the remaining employees. It is also important to remember that the crew are not firefighters, but still needs to deal with that task in case of a fire. Many times, with not updated equipment at hand and vague procedures.
Main objectives of WP06
The main aim of WP06 is to make the everyday life for the crew as simple and clear as possible when it comes to fire safety. This means procedures that are easy to follow and equipment that are simple to use for fire management. To reach this target, WP06 is gathering information and perform onboard testing with crew members to bring forward the best possible solution when it comes to procedures and firefighting equipment. This also means that the International code at sea Safety of life at sea (commonly named as SOLAS) should be updated and match the situation of today.
Procedures and equipment
The focus of WP06 is about manual operation meaning duties and task that the crew members can perform in case of fire. The work covers all the tasks and procedures from manual visualisation to the confirmation of a fire. The work of WP06 is both to train the crew in how to handle hand extinguisher but also to set all the procedures in place for it. It covers all from the first response with hand extinguisher, the activation of fixed systems and deployment of fire hoses. Everything needs it procedure.
Status until March 2021
WP06 has up to now focused on risk assessment of dangers and gaps in procedures and have now proposed a couple of new risk control measures. Three visits have been made at Stena Flavia (Stena lines) in February 2020 and at Napoles (Balearia) in January and March 2020. It is now time to test some new procedures on deck to get feedback from crew members, but this has been delayed due to Covid19. To proceed it has been decided to send out these procedures and equipment to the crew members for testing by themselves.
Manual screening of cargo fire hazards and effective fire patrols (Action A)
What have been produced is a proposal of a new methodology when it comes to manual screening of cargo. This occurs when the cargo (vehicles) arrives at the port. The Deck officer with the organizing role at the ramp has also the responsibility to identify risk, which means a new multitask duty. The proposal includes the idea that the manual screening starts at land on the dock before the ship arrives which can facilitate a quick and safe loading of cargo. As this must go rather quick only obvious risk can be identified today like fire or leaks. This new routine will now be tested.
New equipment like infrared cameras, light torches and other communication devices that keep both hands free for the fire patrol, will be also tested.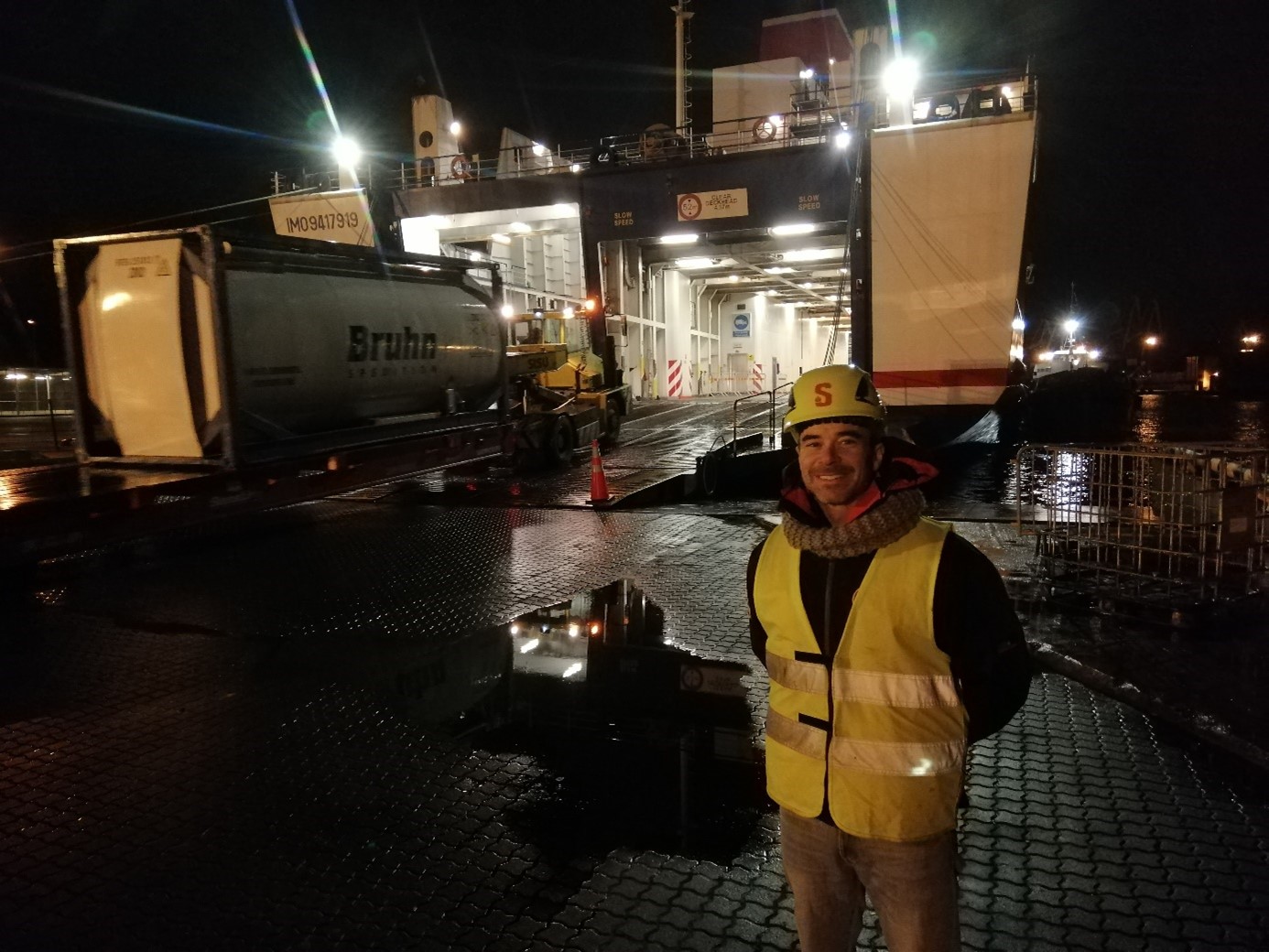 Image: Jaime Bleye. Manual screening at Ventspils (Latvia) port feb 2020

Manual confirmation and localization of fire (Action B)
WP06 also focus to set a new standard for quick manual fire confirmation and localization. This is of huge importance as the response to a fire alarm must be fast. Research shows that this action normally takes time and could be improved to increase the chance to successfully fight a fire.
Visits has been made at Peral Seaways and Hurtigruten and 17 interviews have been conducted. The conclusion is that when crew members get a fire alarm today the alarm might not correspond with the location of the fire. A person called "runner" must always make this confirmation by moving and as the deck information is not always accurate time is lost. The information of the localisation can differ from the fire panel and sometimes you have other information from the drencher room.
One solution investigated by WP06 task B is how communication can be improved and how fire drill exercises can include the localization better. So far, crew members have been interviewed and the answers has been analysed and a new solution has been proposed. The new procedure has been sent out to sites for testing and evaluation.
Efficient first response (Action C)
In this task WP06 evaluates new firefighting equipment for a quicker first response in the initial stages of a fire. The purpose is to develop and validate smart technical solutions to help first responders. As lack of information can undermine the situation and have negative effect on decision-making, data has been collected regarding new equipment.
Testing for a smart alerting system for nearby first responders has been performed at Napoles and Stena Flavia. Due to Covid19 testing has been delays but tests with new equipment for quick response will start during 2021. WP06 will also deliver firefighting training for Stena Line in Spain 2022.
Manual firefighting (Action D)
The last action addresses the problem when activation of the system has not been successful. It covers fire hoses, breathing apparatus etc. The purpose here is to explore how procedures and equipment can be improved keeping in mind that the crew members are not firefighters. The focus here is what the crew can do themselves without external help. This action has not yet started.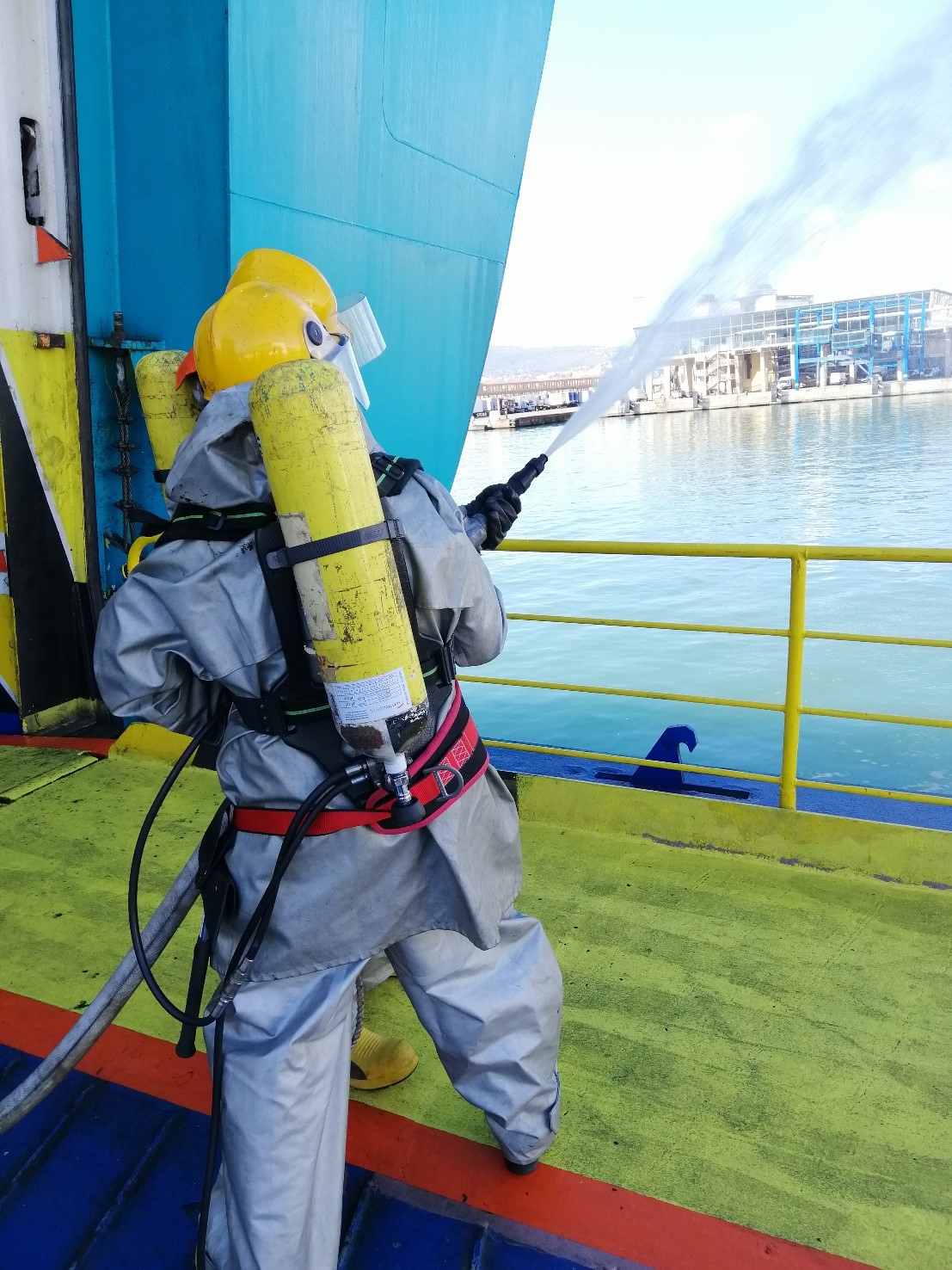 Firefighter equipment at Napoles ro-pax vessel from BALEARIA.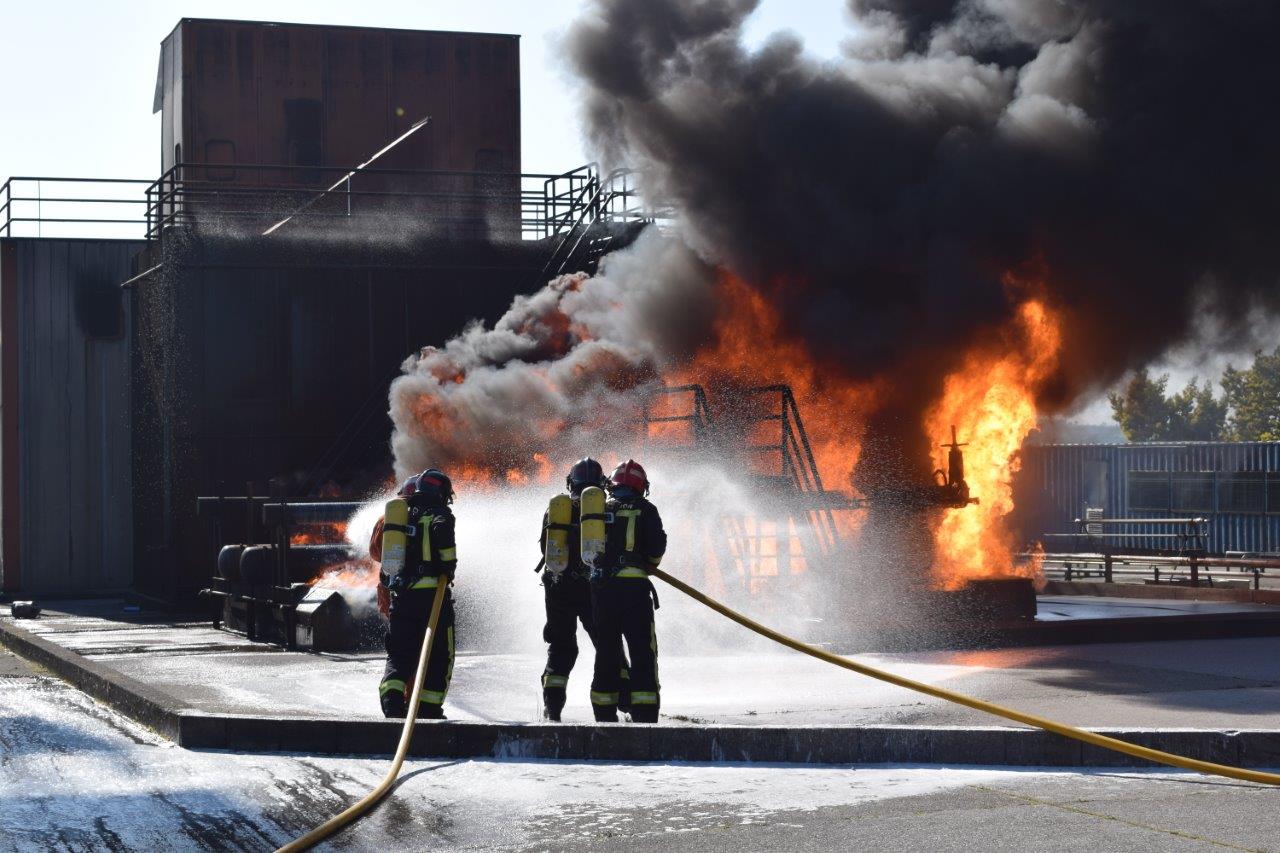 Manual firefighting. Hose deployment. Boundary cooling.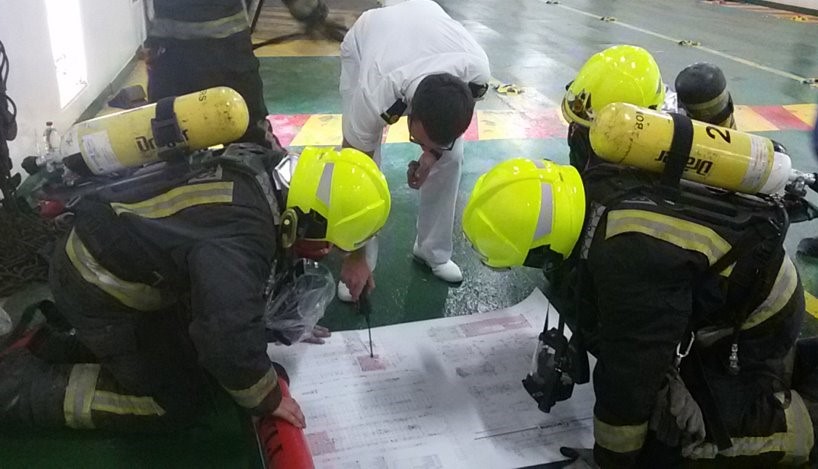 Deck officer is showing on the fire plan the fire site (location) to the fire squad.
 Status until December 2022
Apart from CFIS 2022 – Conference on Fire Safety at Sea (cimne.com), probably the main WP06 update were the large APV fire tests that were performed in March 2022. Based on the results of the testing delivered in Oct 2022 APV first response and manual firefighting training to STL crewmembers. The footage of the training will be made available soon.
As summary, the March 2022 APV large scale fires tests were composed of 3 drills:
The free burn test. The team ignited an EV and let it burn, observing the fire behavior, the smoke and gas production and intentionally forced a thermal runaway. The heat release rate of the car caught of fire were monitored by the installation of several thermo couples. See video 1 below of the whole large scale test.
The first response test tested the efficacy of the hand held devices that crew members might find on board. These are CO2, dry chemical powder and foam. Besides, different ways to suppress the scalation of the fire to other vehicles parked nearby were tested by installing cooling devices placed on both sides of the EV on fire and fire blankets. See video 2 below.
A video of the smart alert system in development for D06.6.