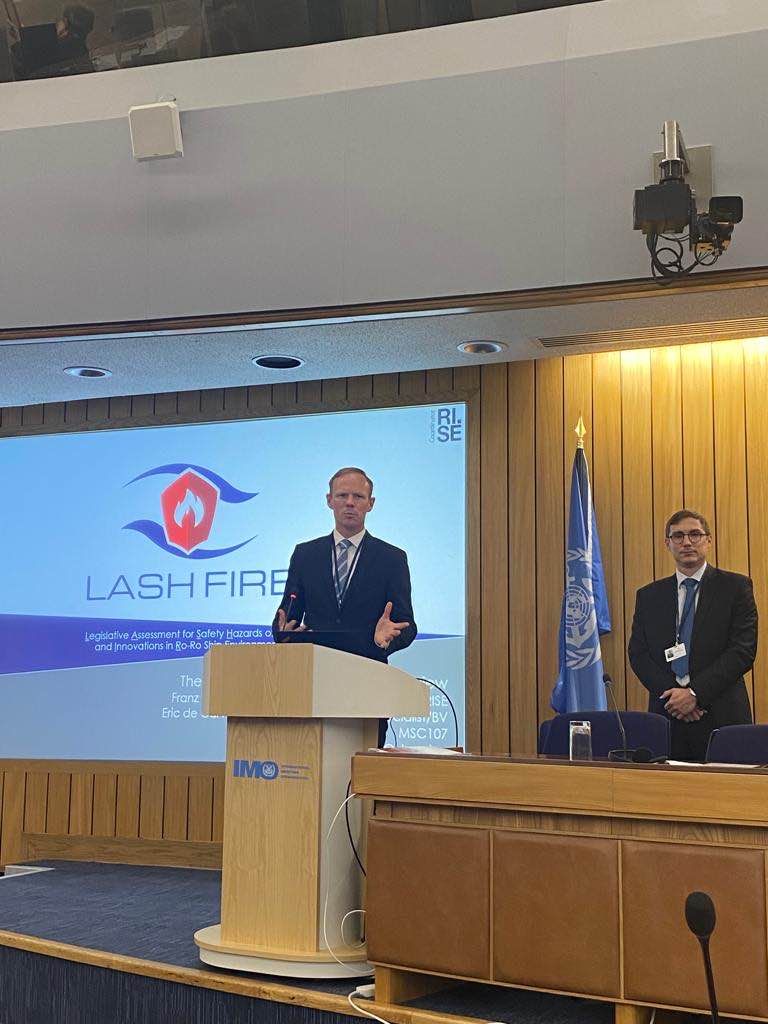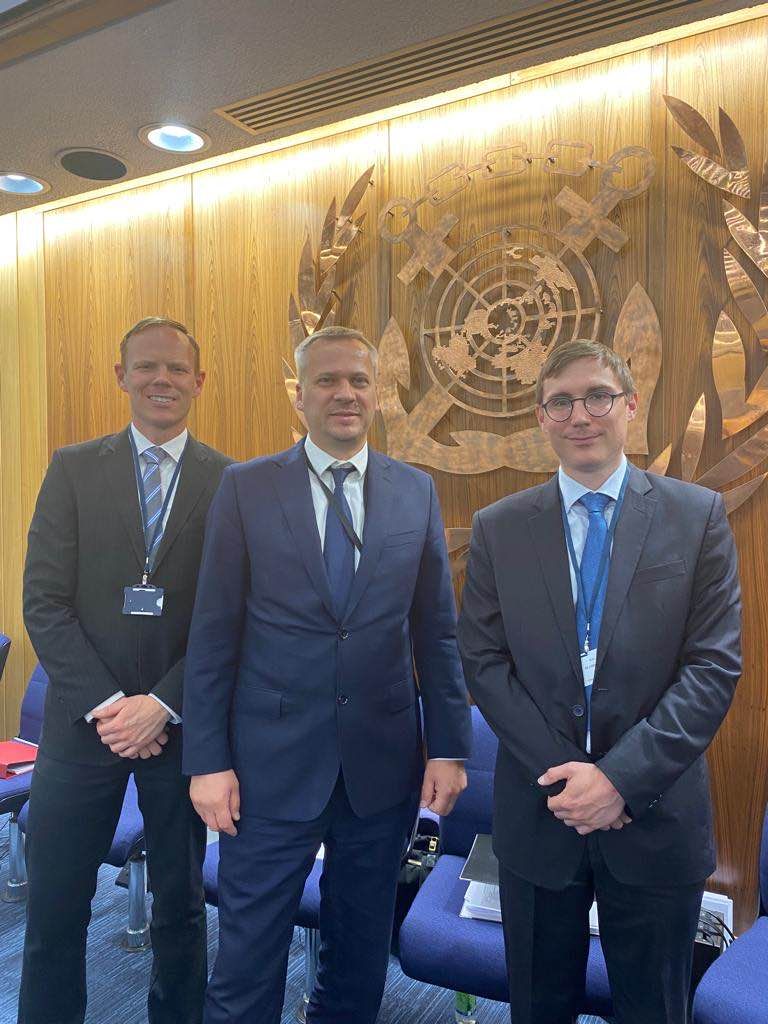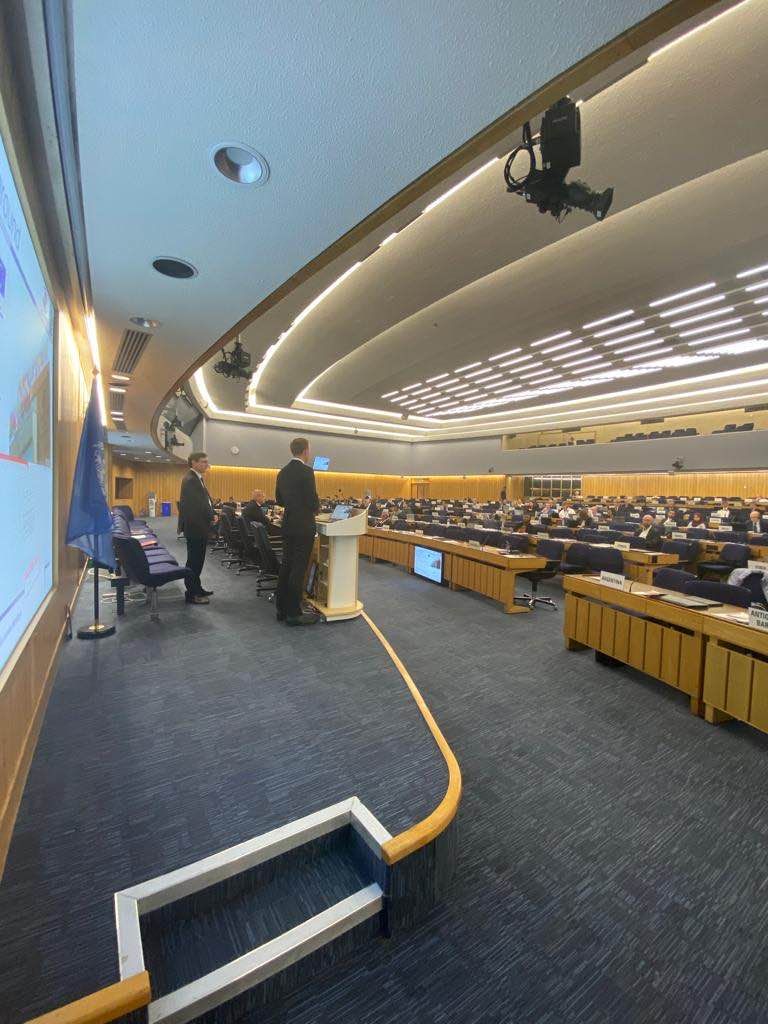 On 2 June our partners Franz Evegren and Eric De Carvalho held a successful presentation at the International Maritime Organization in London.
With the support of Benoit Loicq and Johan Roos the LASH FIRE presentation received great feedback and a look of interest with many participants and questions asked.
One step closer to the ultimate goals of the LASH FIRE project to prevent fires on board ro-ro ships and to protect the people and cargo involved. 
Congratulations!