Unifire AB, a Swedish high-tech firefighting robotics lab and partner in LASHFIRE project, has developed a jaw-dropping fire fighting robot that is poised to protect weather decks on RoRo ships in the near future. 
The tests were conducted from 9-11 June 2020, at Guttasjön Fire training site, outside Borås, Sweden, as part of LASHFIRE. The objective of these tests was primarily to determine the feasibility of a fully autonomous fire detection and suppression system to protect cargo on open weather decks on RoRo ships.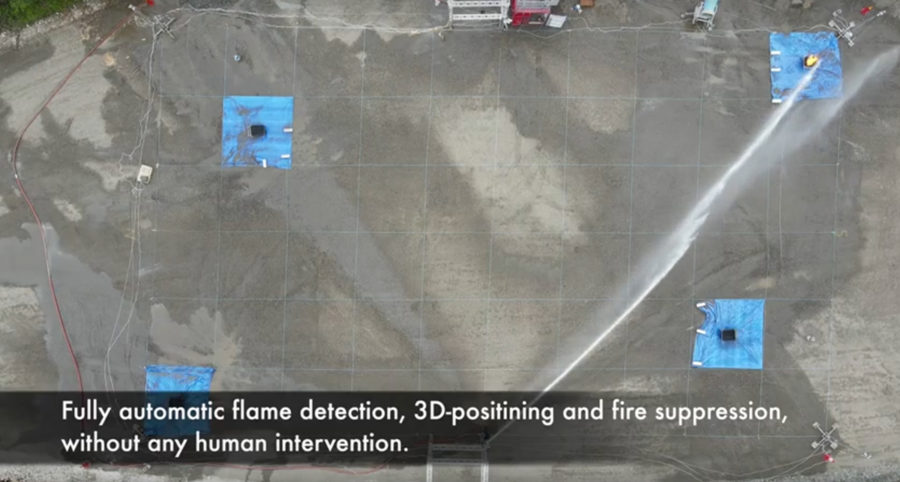 Aerial Image of Unifire's FlameRanger autonomously detecting 4 separate fires, locating their position in three-dimensional (3D) space, and suppressing them in seconds–all without any human involvement.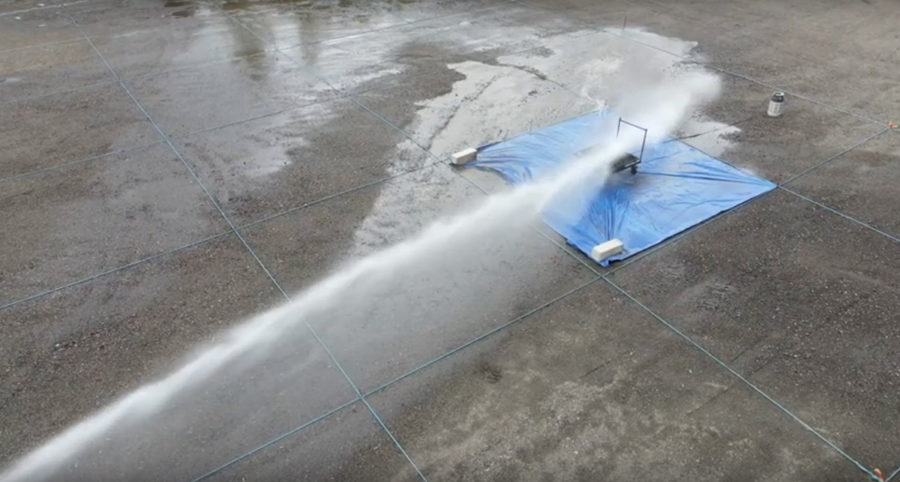 FlameRanger autonomous fire fighting robotic nozzle hitting fire target without any human intervention. Image from LASH FIRE testing on June 9, 2020 at the Guttasjön fire training site, outside Borås, Sweden.
The video below shows tests of Unifire AB's FlameRanger autonomous fire fighting robot–a fully autonomous and remote controlled fire monitor system, which automatically, and without any human intervention, detects and suppresses fire. As seen in the video, the system dynamically detects, follows, and suppresses fires in real time. It automatically turns the water on when fire is detected, and shuts the water off when it has been extinguished.
For more information about the FlameRanger system, see: AutomaticFireFighting.com and UnifireAB.com.