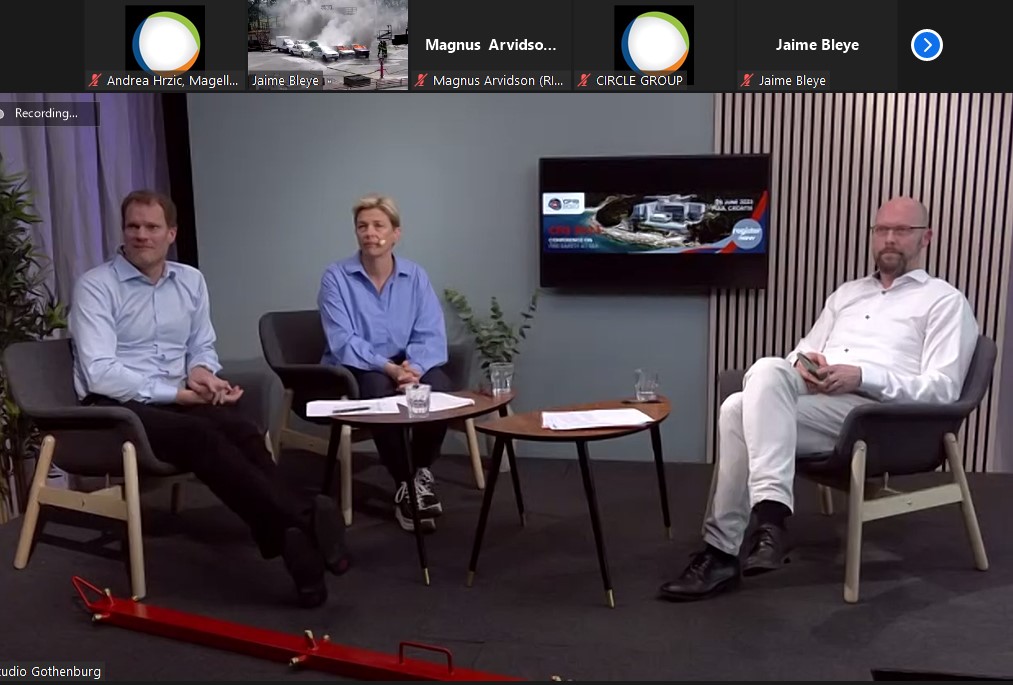 The popular LASH FIRE webinar about fires on Ro-Ro decks took place on 5 April. The full recording is now available.
More than 360 participants tuned in for the LASH FIRE webinar moderated from the Stena Line studio in Gotheburg, Sweden, together with the webinar organiser Johan Roos, Interferry, Lena Brandt, DFDS and Martin Carlsson, Stena Line.
Besides presentations and discussions on prohibiting carriage of BEV and sea-water drenchers by Magnus Arvidson, RISE we also had the chance to see discuss fire-fighting capabilities and see a LIVE demonstration of extinguishment techniques conducted by Jaime Bleye, SASEMAR. The webinar programme is available here.
Missed the webinar? You can watch the full recording of the webinar here or below.