10 members of the Lash Fire consortium joined a fire drill at the ro-pax vessel MS Pearl Seaways on 17th January 2020 during its stop in Oslo, Norway.
Captain Jonny Andreasen welcomed the participants on board for the fire drill workshop which took place at car deck 3. The participants were divided into groups to pass through various stations of fire extinguishing by using water, foam and a sprinkler system. One of the groups joint the captain on the bridge where the participants had the opportunity to observe the communication between fire leaders, drencher room and the bridge.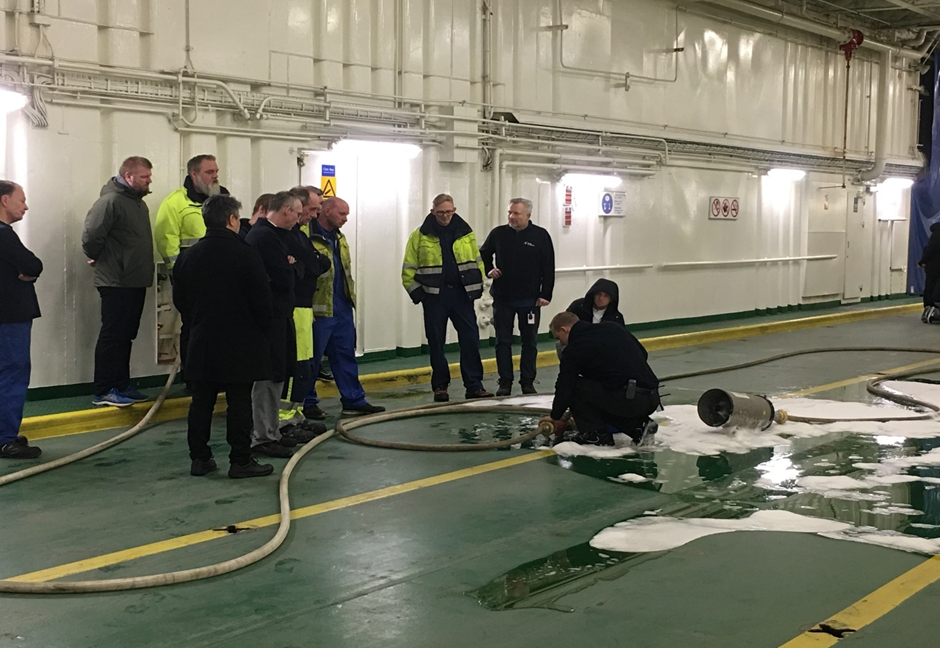 Afterwards, the group had time to discuss the different approaches and strategies of the fire extinguishing systems and address their questions to the Chief Officer.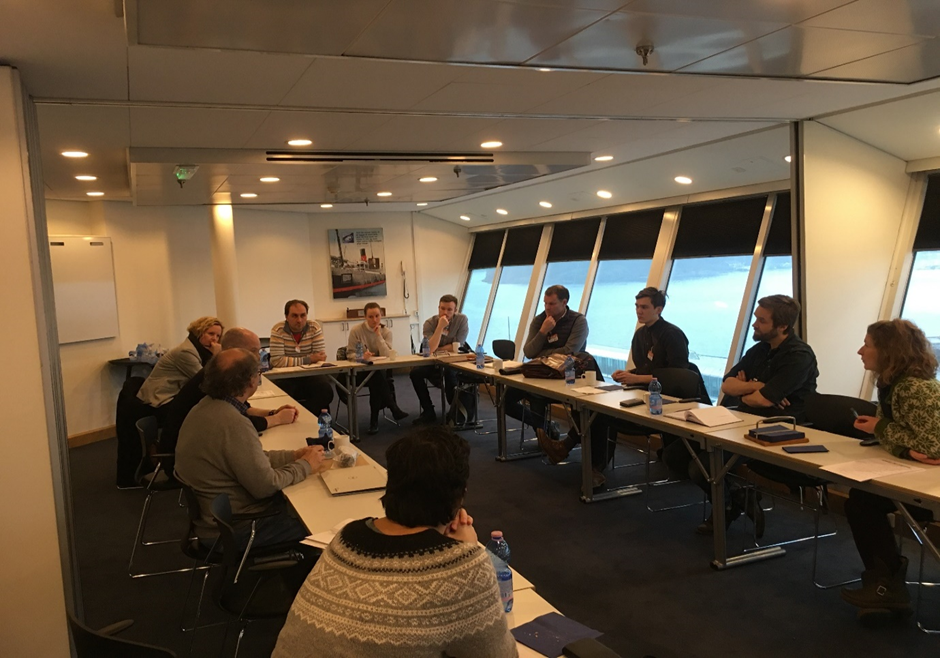 Two member conducted researches on the fire patrols that are carried out at night on board of the vessel. For this purpose, an interview with the Able Seaman who runs the fire patrols was arranged.
The Chief Engineer was also available for further discussions and guided through the drencher room.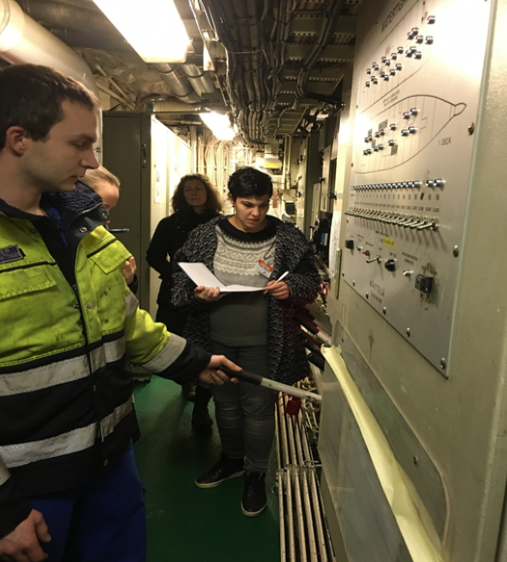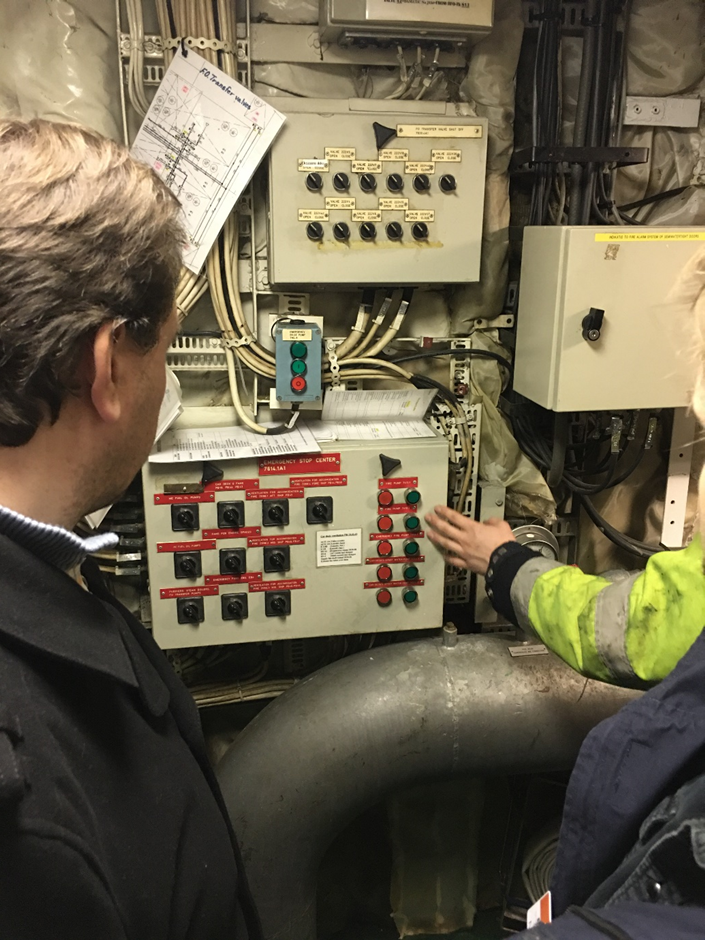 Both, the captain and the Chief Engineer were on board the Pearl Seaways when the fire broke out on the car deck in 2010.
The shared knowledge and information from the crew regarding fire on board was highly appreciated and will be useful for the work in Lash Fire.